Summary
Many S&P 500 stocks are either overvalued or zombies, and some are overvalued zombies.
The VSL is full of screened companies that are either higher quality or have high growth, and some are high quality and high growth.
Our SPACs and former SPACs are full of growth and some are already much higher quality than you might think.
In a slightly tightening financial liquidity regime (Fed taper), asset light companies will lead the way.
Big tech reports this week and at least one company is vulnerable.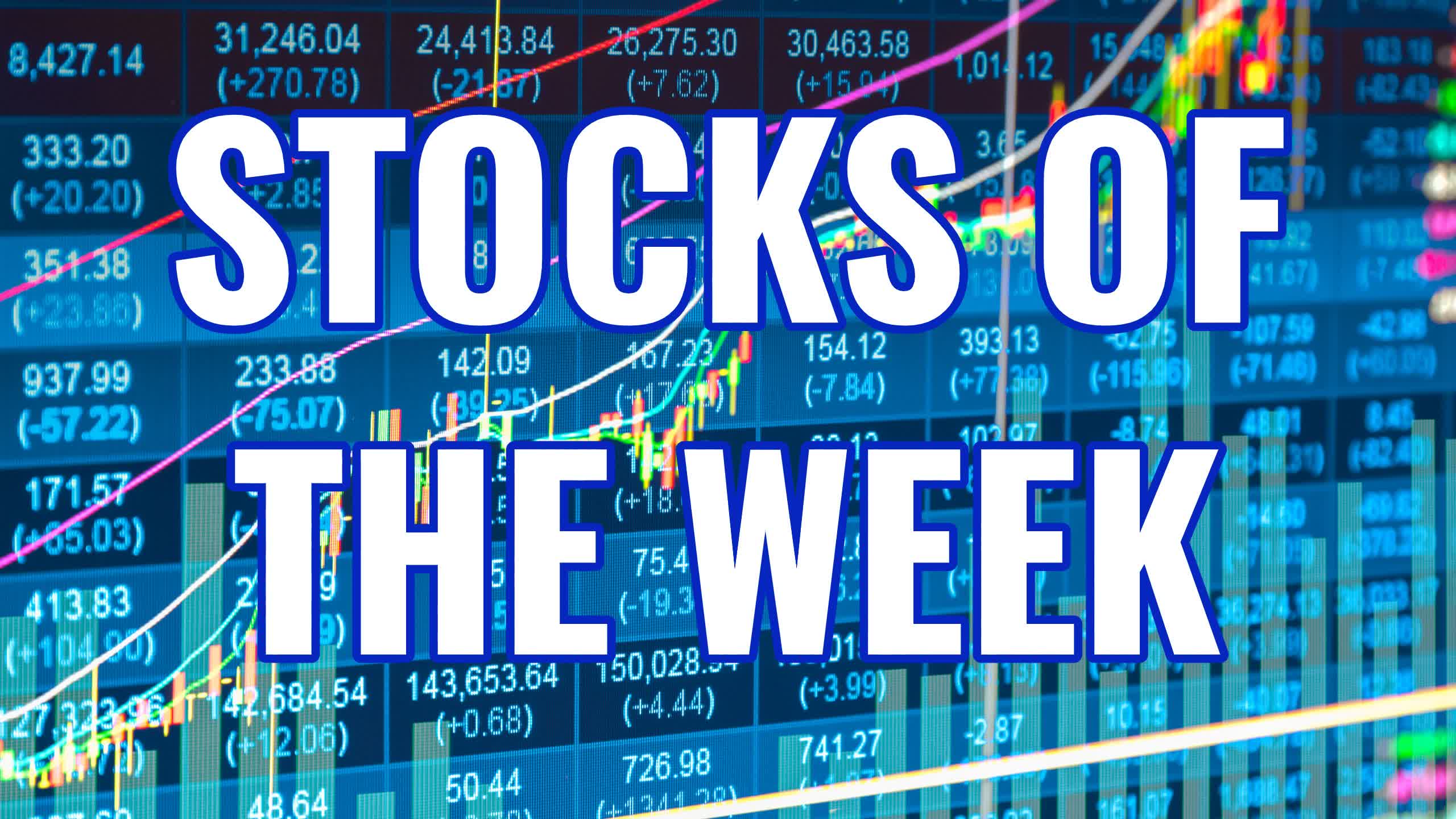 During earnings season we get a lot of news and data. This quarter it's complicated by the impending Fed taper, supply chain issues and expensive energy. I'll do my best to keep you up to date.
One of the benefits of the Sentieo AI is that it curates specific information I am looking for on a daily basis. As we are now in earnings season, I will be using it to give you a look at earnings and corporate updates for the next few weeks. In addition, we'll keep an eye out for price movements that give us an opportunity to pick up stocks cheap.
Plug & Play Stock Updates
Facebook (FB) kicked off big tech earnings Monday. They missed a bit on everything and blamed Apple (AAPL) for it instead of lower user engagement and fewer young people signing up. That's the nature of Facebook soon to be called something else. Take no responsibility, just crank up profits as much as possible, all while following the corporate mantra that amorality is just a corporate thing and it's a-oh-k with Zuck.
When whistleblower Frances Haugen showed evidence that company insiders knew Instagram harmed teenagers' mental health and undermined efforts to remedy a solution, America should have woken up. Or, probably we should have woken up after the Social Media documentary on Netflix (NFLX). Or maybe after the 2020 election coverage and propaganda clickbait. Or, maybe, well, have you been following Zuckerberg at all the past decade?
Speaking of Zuck, he said he's retooling Facebook to be "the North Star" for younger users. Really, do you trust this man to be "the North Star?" He's always been a weasel. He'll always be a weasel.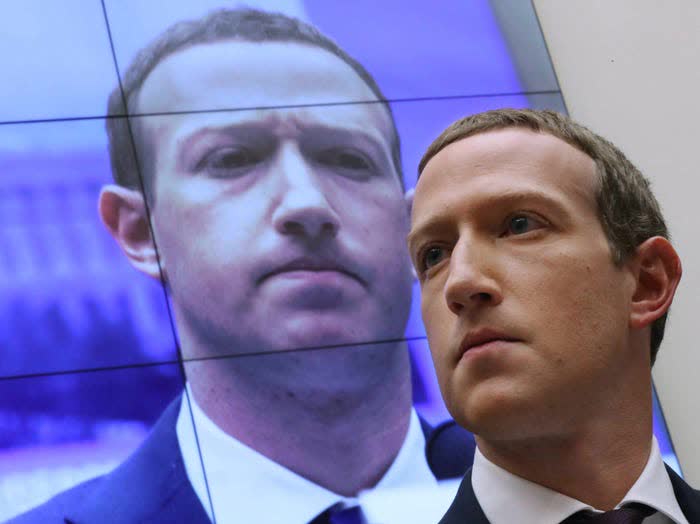 Microsoft (MSFT) and Alphabet (GOOG) report Tuesday. I expect Microsoft to keep being a beast and Alphabet to be mixed.
Google search regulation is coming given all the bullying we're seeing from them. Apparently, according to WSJ, they rig their ad bidding. Who woulda thunk it? They are under a lot of pressure to lower ad rates, stop rigging auctions and lower app store fees.
Microsoft prints money.
Alphabet might be finally getting ready to birth "baby googles" to drive the next wave of growth and earnings and cash flow generation.
Apple (AAPL) and Amazon (AMZN) are reporting on Thursday. Amazon lowered expectations the last quarter, we'll see if they can step over the lowered bar. Apple sort of warned a little while ago due to supply chain concerns. We'll see if it matters.
Apple is the king.
Amazon, well, we really might be near peak Amazon as competition finally starts to be ramping up. That said, I use it a lot and hate myself for it.
All five are overvalued, but Facebook is the most overvalued for their challenges I talked about quite a while ago. Facebook's range is extremely wide due to unknowns: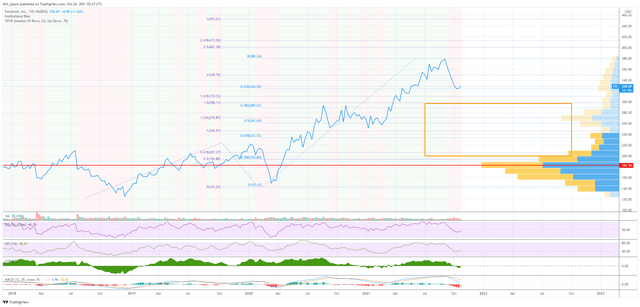 For what it's worth, hedge funds, which have been kicking the market's but the past 18 months lowered their exposure to FAANG stocks to the lowest in 2 years ahead of earnings.
Yeah, I know, it's just Intel (INTC) but it has fallen back on margin concerns and the time frame for making returns on its addition of contracting services (ala, Taiwan Semiconductor (TSM) to make other company's semiconductors). I'm not too worried as it seems a bit late for the analysts to suddenly come up with that.
I talked about the transition of building two new fabs in Arizona in our Q2 2021 P&P update.
"About to disrupt Asian semiconductor fabrication dominance. See Auto industry news. Could go Taiwan Semiconductor trajectory on the market."
More than anything, there is the persistent whining about Intel because they have been imperfect in some of their acquisitions. It's just noise. The company even in imperfect times is one of the most important profit machines in America.
For dividend investors, Intel is a must own stock with a dividend approaching 3%. It'll get there on either a few more dollars of price pullback, or buybacks and increased dividends over time as I discussed in the Shareholder Yield piece.
Look to take at least a starter position on any more correction towards middle $40s and selling cash-secured puts is a great idea too (see this week's RIO). I have lowered the bottom fishing $3 to $47 on technicals.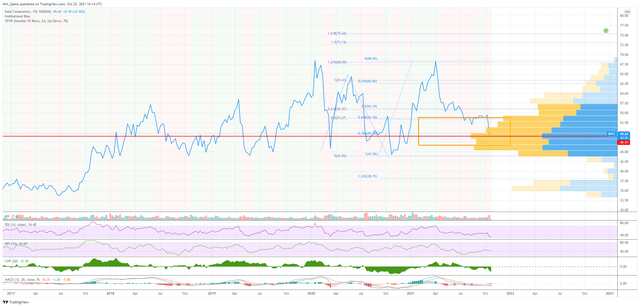 Lockheed Martin (LMT) is Tuesday and hopefully they get beaten up so we can finally get in at a favorable long-term price. One can hope. Problem is they're one of the best companies in the world and they rarely give bears a chance to growl for a quarter.
That could change as they are expected to have lower year-over-year earnings. Problem is, folks expect it. But, maybe, it's a little worse than expected and we get a deeper correction. Makes you want to cheer for missed earnings expectations! Let's go miss, Let's go miss!!!
Lockheed got into our buy zone for a hot minute a while back, but it didn't break out on its last rebound, and appears to be consolidating. I think we'll get another chance, though we might have to wait for the taper.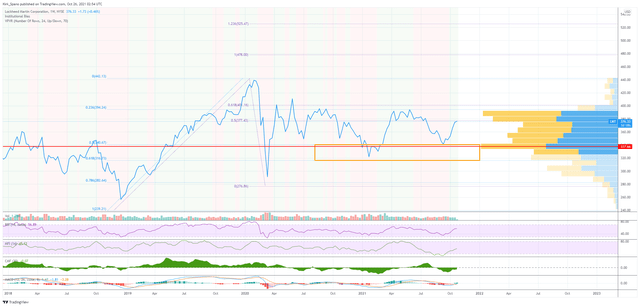 I saved Ford (F) for last since Tesla is first in the VSL update section. Ford produces over 4 million cars per year. Their revenues are over $127 billion per year. They own 5% of Rivian as well. And, by the way, Ford is building an Amazon (AMZN) competitor with Walmart (WMT) and Argo AI. How long before they have an Uber (UBER) competitor?
Ford reports earnings Wednesday that are sure to deal with supply chain and semiconductor issues. I suspect there is short-term bad news. But, has the market baked that in already?
Here's what I think about Ford intermediate term: with the Mustang Mach E and F-150 Lightning (and eventual EV SUVs) filling two key spaces, and SUVs around the corner, Ford is at the very front edge of a massive move up. Think Tesla about 4 or 5 years ago.
My bet: Ford is undervalued and could rise 500% pretty easily the next few years. Buy/addon the dips.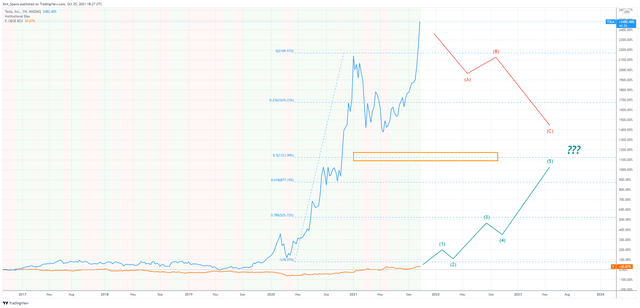 Interesting VSL Updates
Tesla (TSLA) hit a trillion dollar market cap today on a 100,000 care order from recently emerged from bankruptcy Hertz (OTCPK:HTZZ). With that order, Tesla will be making up to 350,000 cars per year and revenue of about $32 billion if
Sort of makes you wonder how much Ford (F) is really worth as it sits at $63 billion market cap while selling far more cars, owning excellent real estate, having amazing $IR tech and being in bed with Walmart in a play at Amazon (AMZN).
My bet: Tesla is overvalued and could drop around 50% pretty easily the next few years. Sell/Trim the rips.
To be clear, I like Tesla, I think Elon Musk is weird and Tesla is changing the world. But, Tesla stock is fundamentally overvalued historically speaking. Maybe that doesn't matter.
By the way, Elon Musk is worth more than Exxon (XOM) now. Think that through. It's pretty screwed up.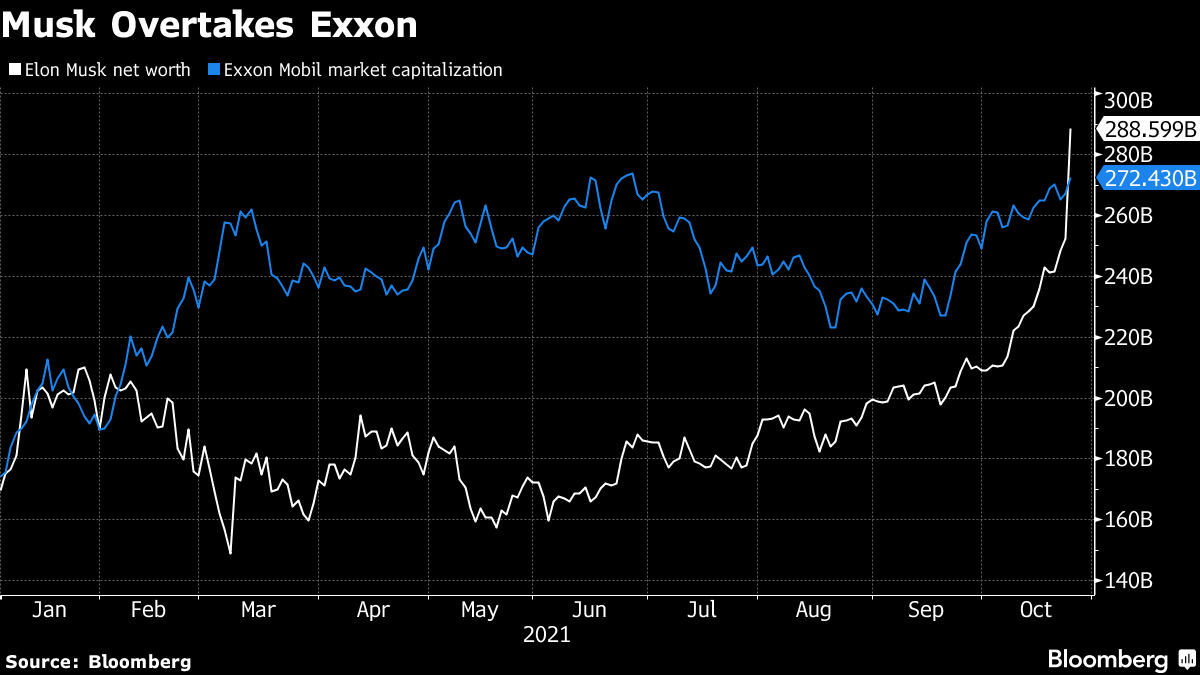 Roku (ROKU) is in a serious tiff with Google (GOOG) over YouTube. Google is pulling its apps as of December 9th. Roku says it's because they wouldn't give Google preferential treatment in search, which Google denies, except a 2019 email clearly asks for that according to CNBC. Round and round the "big tech being bullies" merry-go-round goes.
Regardless, as I said months and months ago when I saw Spectrum jump ship, the margins at Roku are going to compress and that will hurt earnings. And, Roku is going to get competition from the companies with the wires, i.e. AT&T (T) and Comcast (CMCSA) soon enough. I used to love Roku, but now I might have to kill it. I'm not taking it off the VSL yet, but it's on probation. It could fall a lot further. I'll look again if it gets around $200.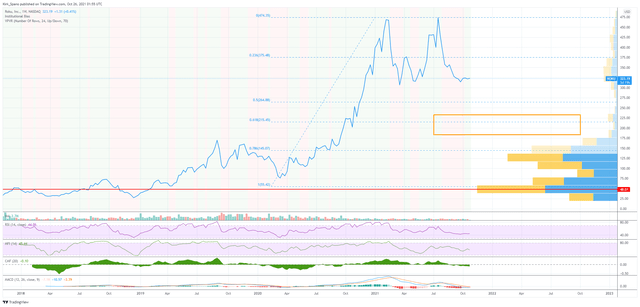 VSL Additions From Dividend Sleuth
These are several of Dividend Sleuth's high conviction stocks. Look for his articles on these dividend payers. Ted uses a valuation based approach to pick out times to buy/add or sell/trim. I've included my technical buy zones in the charts.
(CMI) Cummins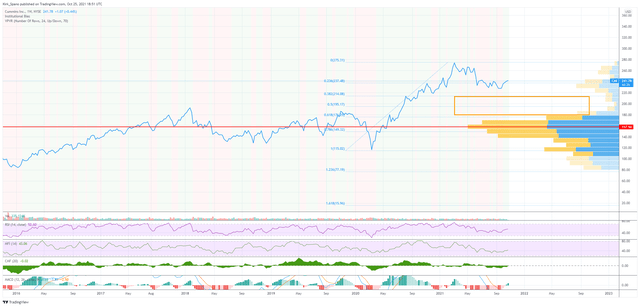 (O) Realty Income Corp REIT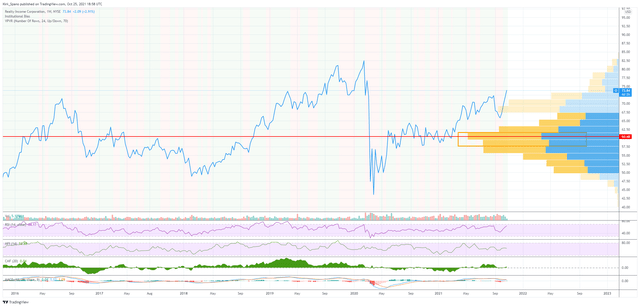 (PEP) Pepsi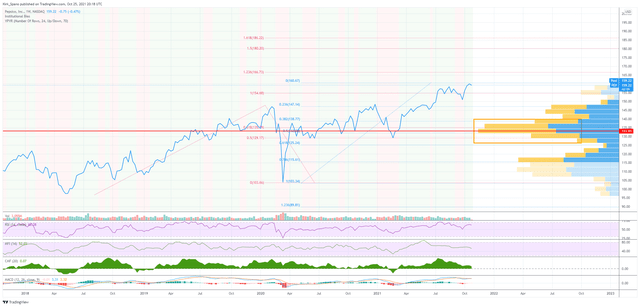 (PG) Procter & Gamble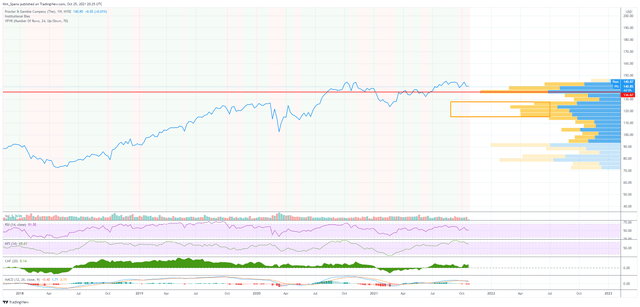 (UL) Unilever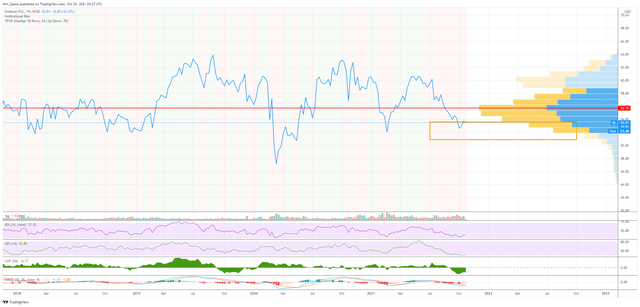 (WPC) W.P. Carey REIT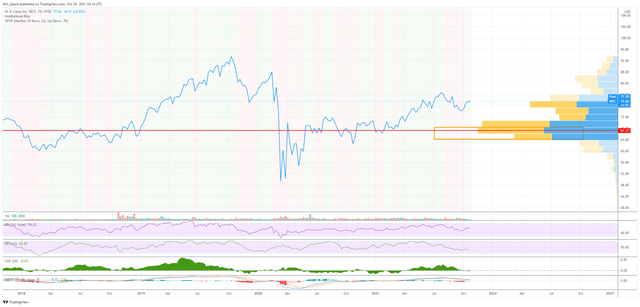 Disclosure: I/we have a beneficial long position in the shares of F either through stock ownership, options, or other derivatives.
I wrote this article myself, and it expresses my own opinions. I am not receiving compensation for it. I have no business relationship with any company whose stock is mentioned in this article.